04-02-2010
Senior Member




Join Date: Jun 2009

Posts: 298
Day 467 – 21st March, 2010
---
Sunday – Uluru, Northern Territory
A quiet day today, Masa was heading off to Alice Springs. See ya later m8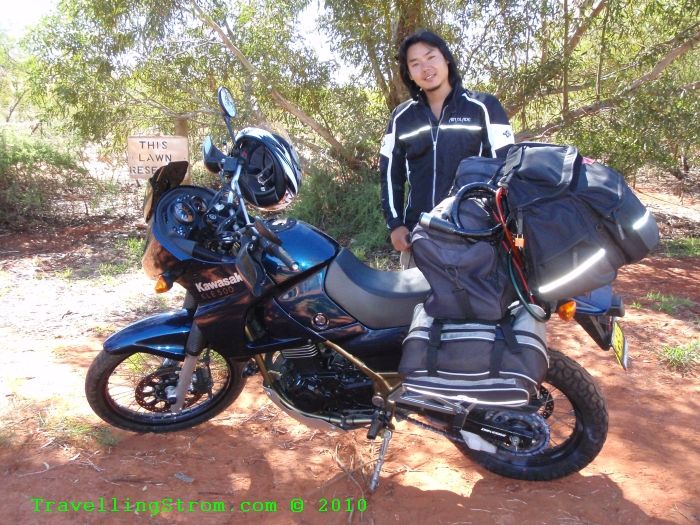 Myself and Dereck spent an hour or so in the morning chasing up a few caches around the resort, they were quite easy to find and I am glad we decided to do it now as it was warming up quite a lot very quickly not to mention the flies!!!!
Lunch down at the pub was next and then I spent the rest of the afternoon in an aircon room away from the heat posting a few days blog, no way of catching up because I had too many photos to go through. At the end of the day I had a few gold priced beers and had a good time meeting with some young poms here on a flying visit in a hire car. We ended back up at the pub for a few later on where the music and dancing was, nice to meet you Tim and Rick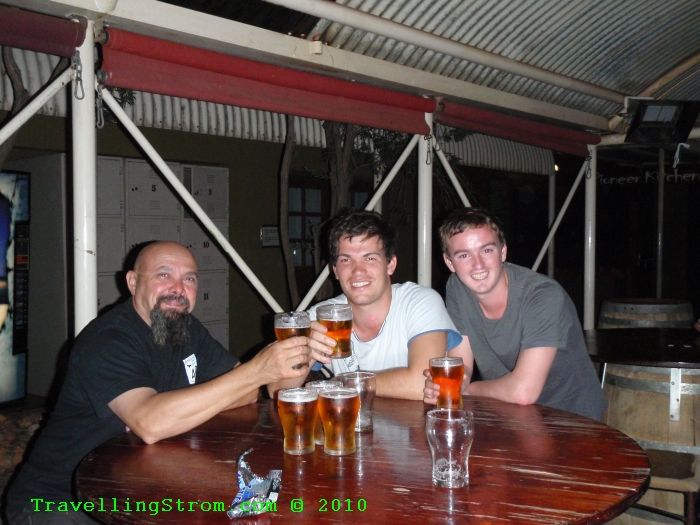 Day – 0 km and 0 miles
Trip –6,859 km and 4,262 miles

Cheers
TravellingStrom
WORLD
Go to top of page
More...