Tuesday – Alice Springs, Northern Territory
I could not contact Swifty, so I made the decision to stay in the park another night before heading away tomorrow. I went down to the cop shop to find out about the road conditions along the Plenty Highway, this is the last dirt section of the Outback Way that starts at the Stuart Highway, just north of Alice and heads for about 800km until it reached Boulia in west Queensland. Bad news, because of all the rain events over the past few weeks and maybe months, the rivers are up near the NT/QLD border, so it is a no go. Bummer, this means going the boring old route around to get back home and a long detour, probably adds about 1500km to the trip. Oh well, nothing can be done about that, so I went and searched out a few caches around Alice. The first one is up on Anzac Hill with some great views of the city.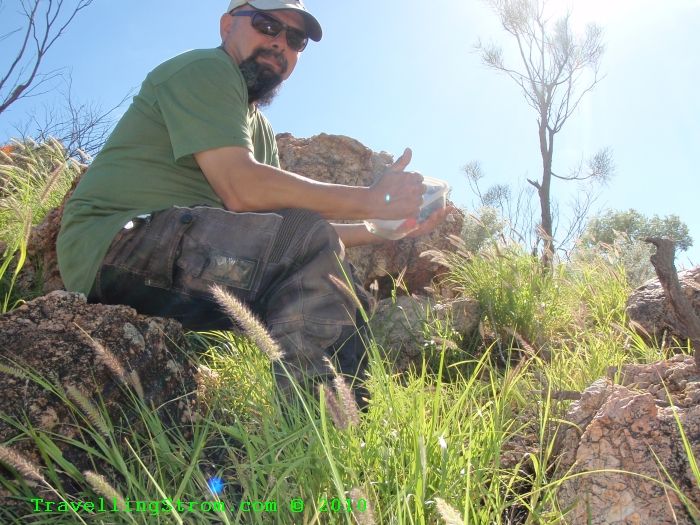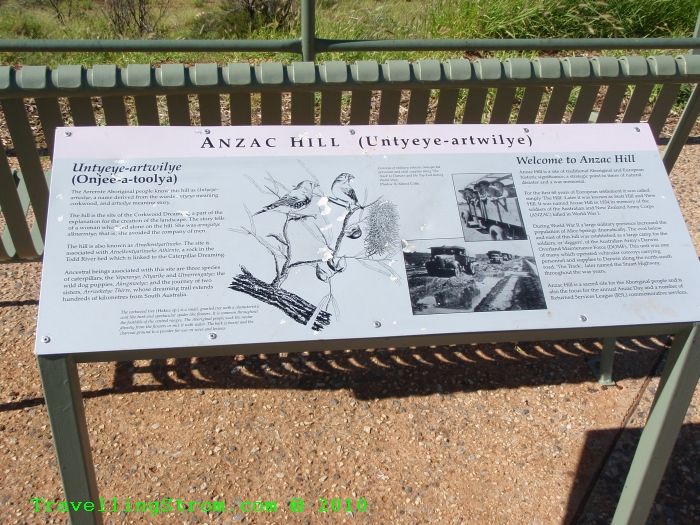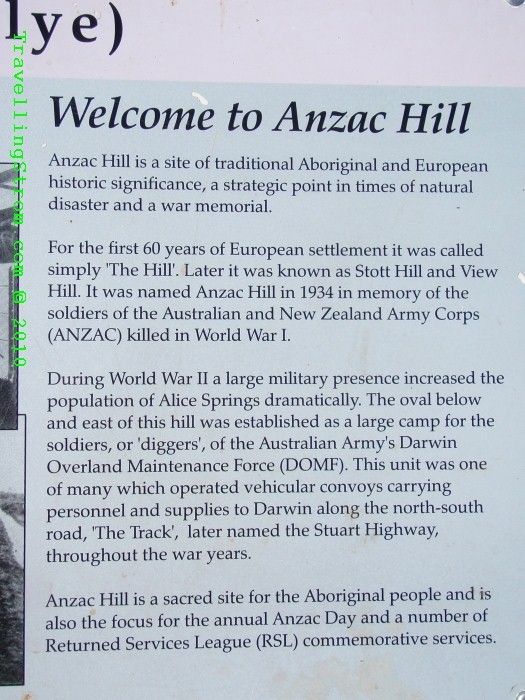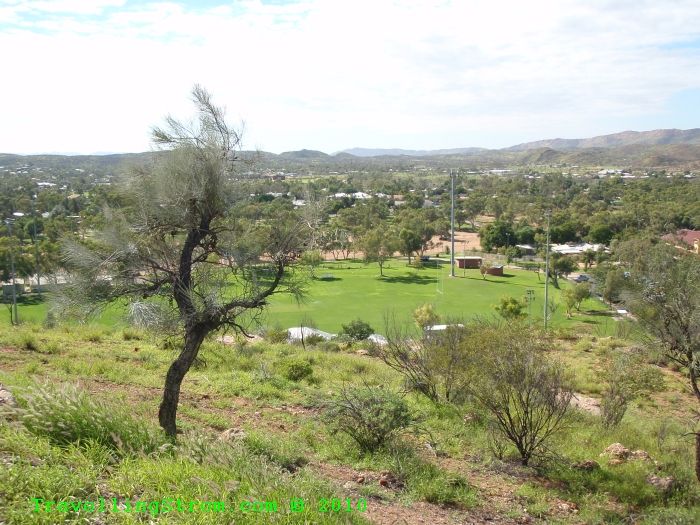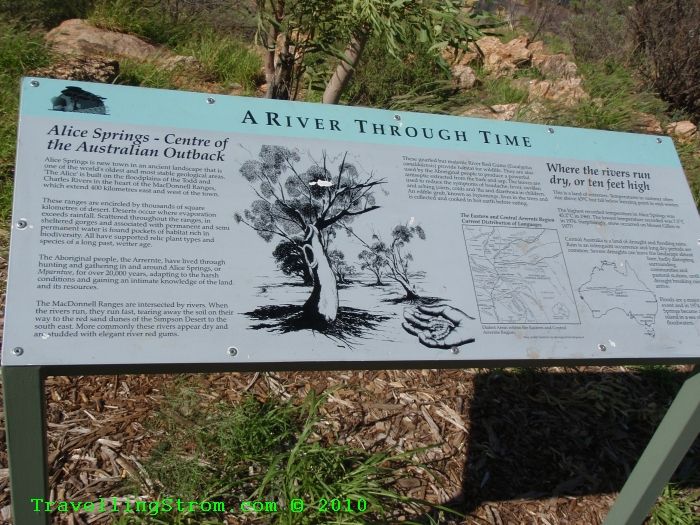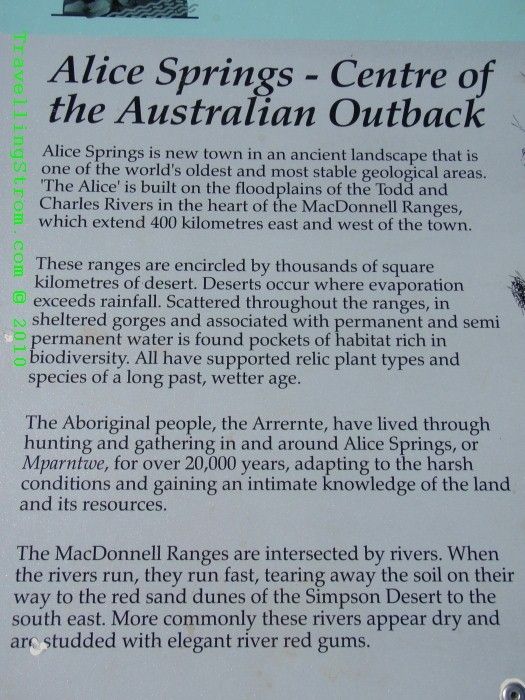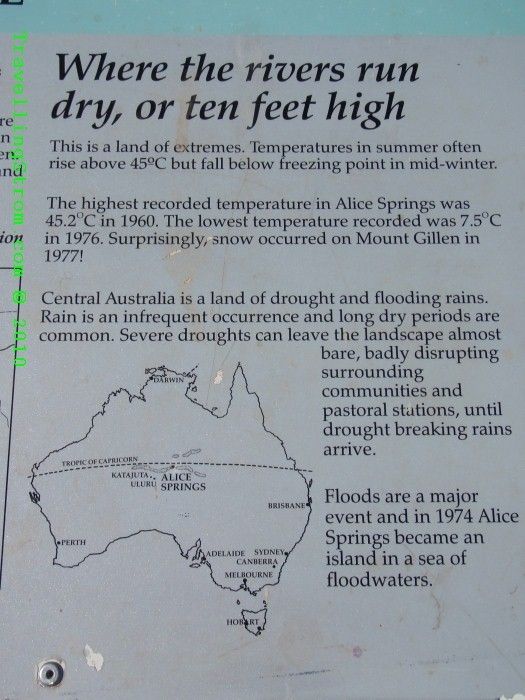 After that I chased another cache which was a bit tricky as I had to scramble up some steep rock sided hill, I found out later there is a pathway up here, I had just come from the wrong direction
Great views from up here as well and I could see Anzac Hill where I had just been. This was near the Todd River, renown for its
annual Henley-on-Todd boat race
, which they have to cancel if there is water in it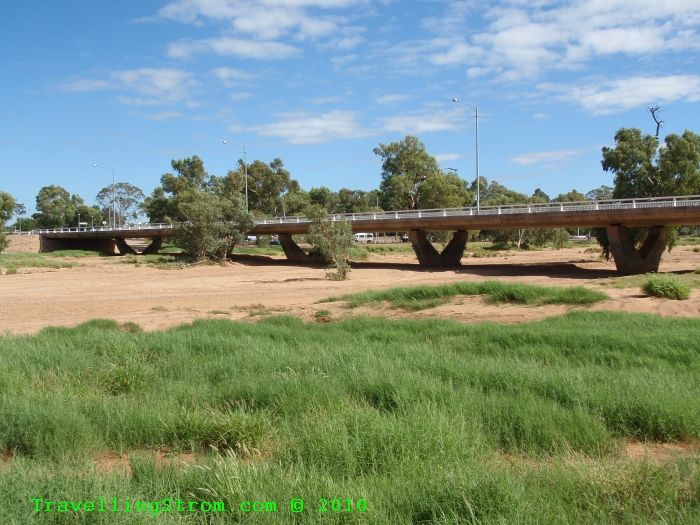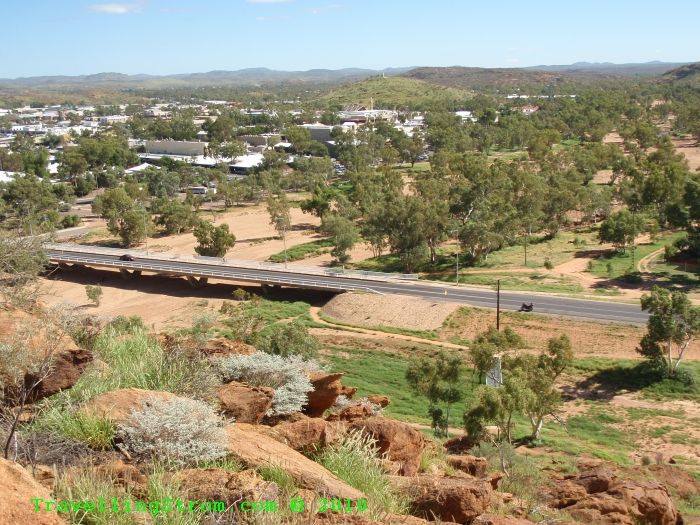 Next up I chased one over near the northern entrance to the town and here I spotted Masa, he had been here two days and was heading north, not sure where though and I don't think he knows either, that's the way to go.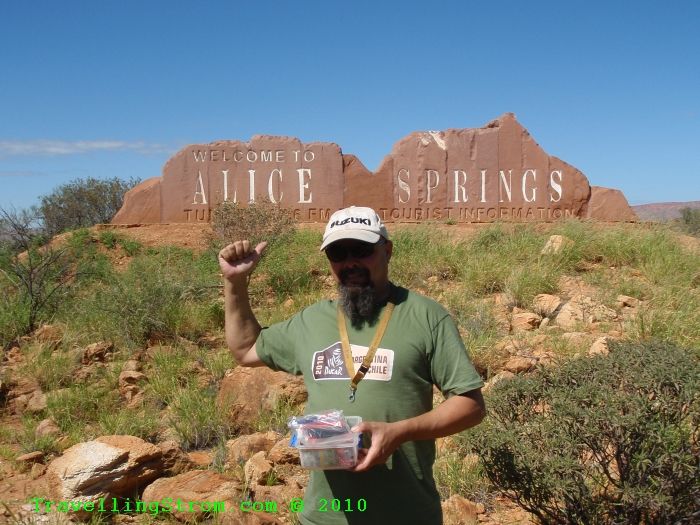 Next stop was going to be the truck museum, but I only got to see the static outside displays because half of the museum was closed due to illness, maybe next time.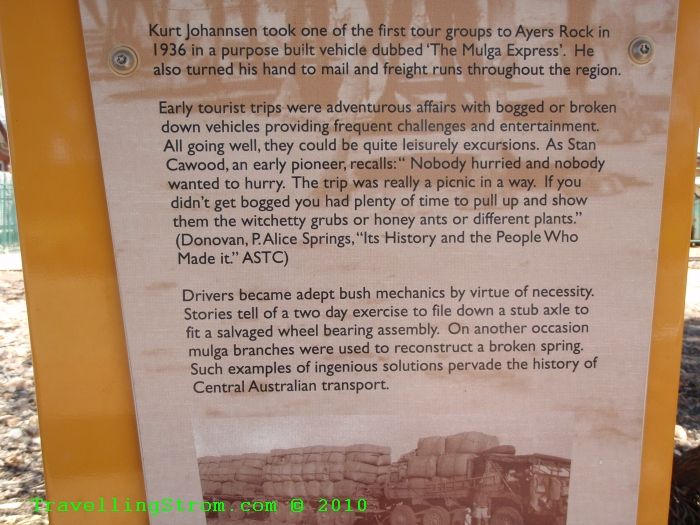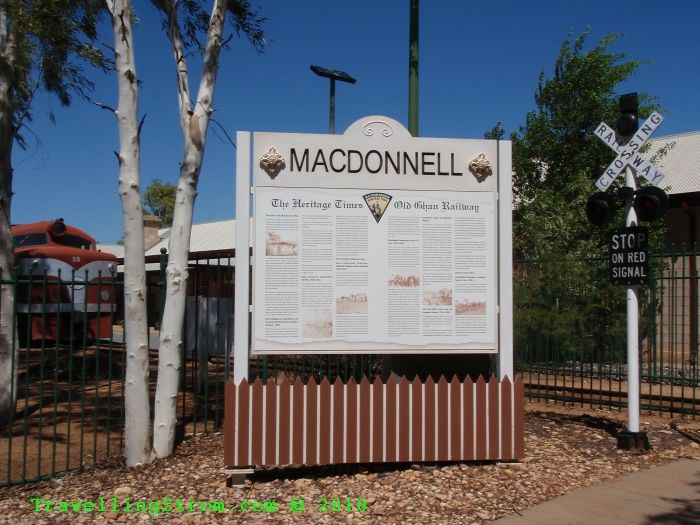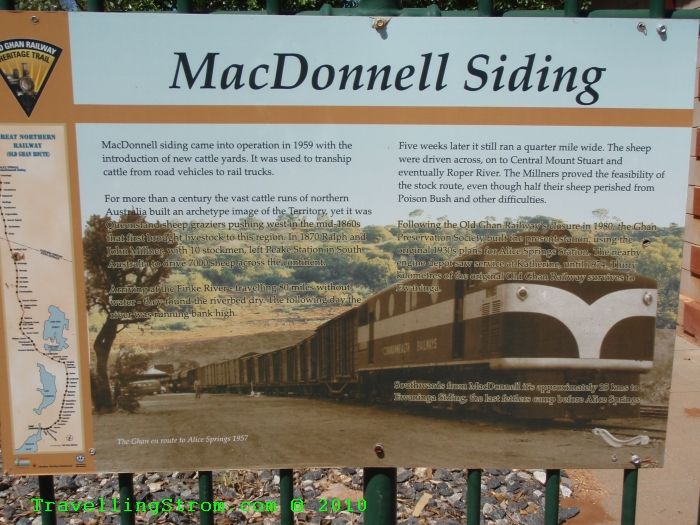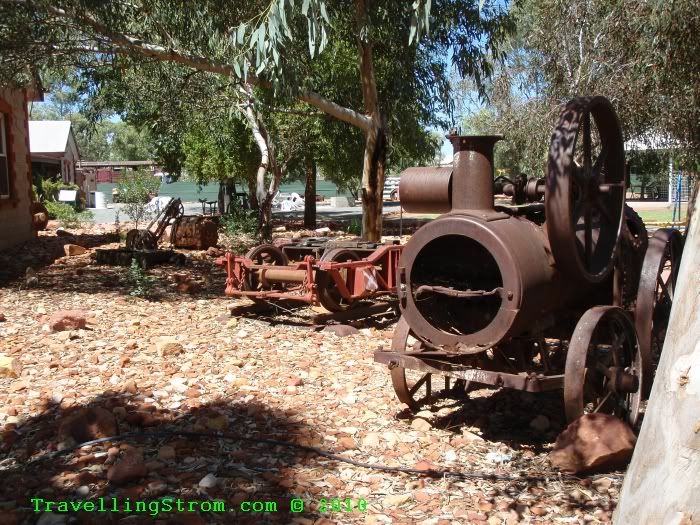 Off chasing another cache after this which was in a pretty obvious hidy(well not so hidy) spot. But as I am a newbie, all the better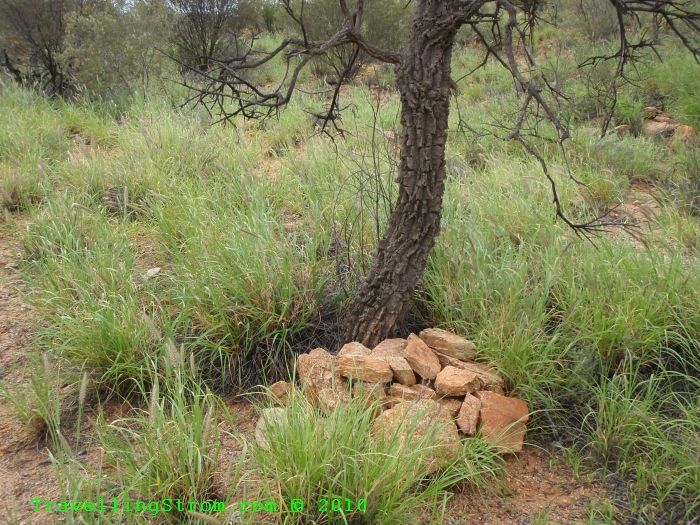 After grabbing some shopping and some more beer(a relief to pay near normal prices after the daylight robbery at Uluru), I spent a bit more time back at the camp kitchen doing a few more blogs. I still had not heard from Swifty, so I had written him off for a meet this time and started to work out a timescale for getting home. The road from here on in was not new, I had done it quite a few times by now and it was just plain old boring. I was thinking about Tennant Creek for tomorrow night and maybe the Isa after that, or Boulia, no hurry

Day – 56 km and 35 miles
Trip –7,333 km and 4,557 miles

Cheers
TravellingStrom
WORLD
Go to top of page
More...